Tulsa gains a young and lively defensive end.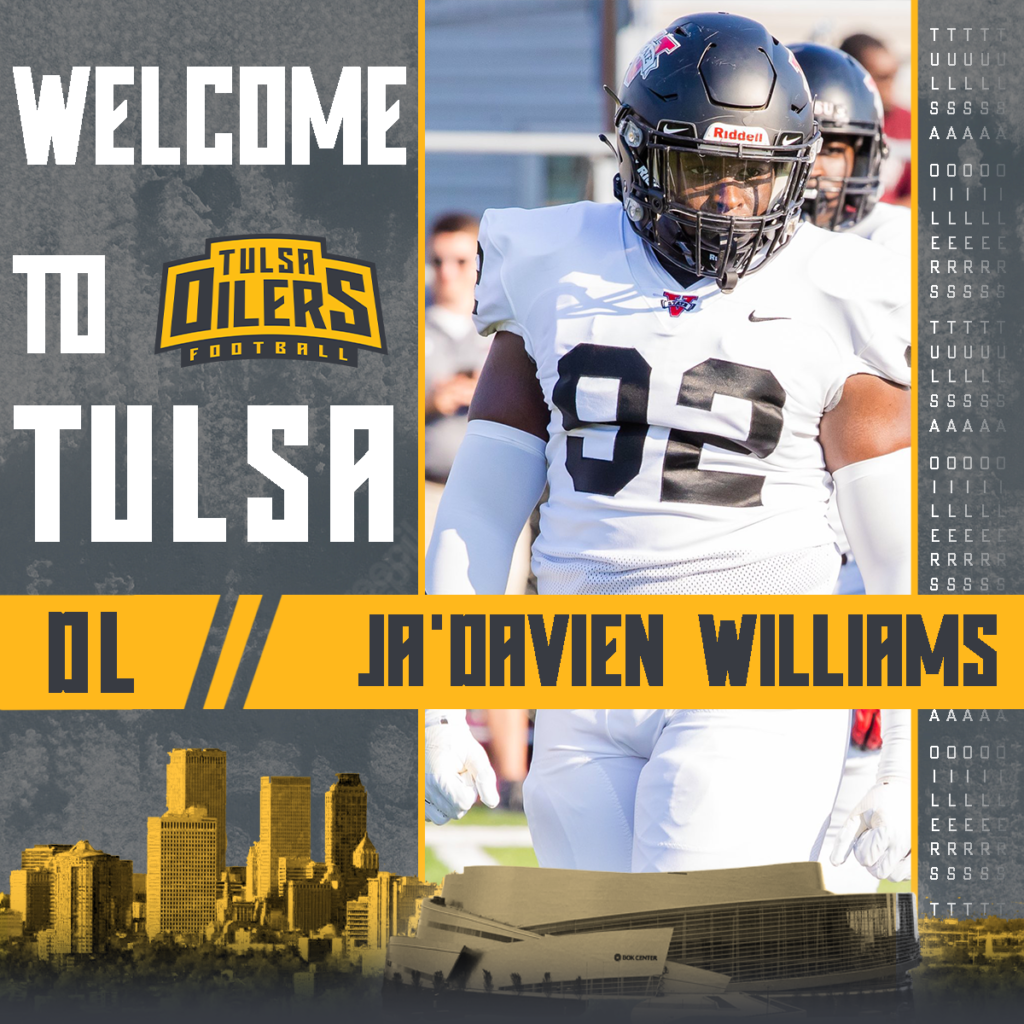 Tulsa, Okla. — Tulsa Oilers Football, proud member of the IFL, announced on Wednesday the acquisition of Valdosta State DE Ja'Davien Williams.
Williams (24) played five seasons for the Blazers. The 6'2, 225 lbs defensive end compiled 66 tackles, with 34 being solo during his college career. The Haines City, Florida native had 17 tackles for loss and six sacks by the end of his time at Valdosta.
"Ja'Davien is young and eager," said head coach Marvin Jones. "I think with the help of our veterans, he can be a big contributor to our success."
With this announcement, the Oilers announced roster now includes James Summers(QB), Deonte Cruse(OL/DL), Maliek Stephens(RB), Dominic Logan(OL/DL), Christopher Ivy(OL), Eric Sadler(DL), Jeremiah Harris(WR), William Auwae(OL), Tre Harvey(LB), Jamon Langford(WR), Kazon Edwards(LB), Tre King(RB), Bobby Froehlich (QB), and Ja'Davien Williams(DL).
The Oilers will begin their inaugural season in 2023.
Tulsa Oilers Football Season and Group Tickets are on sale now! Call the front office at 918-632-7825 or visit www.tulsaoilersfootball.com for more information.
Follow us on Twitter and Instagram, or "Like" us on Facebook for more information about Tulsa Indoor Football.