Oilers Football gains a running back with experience in multiple pro leagues.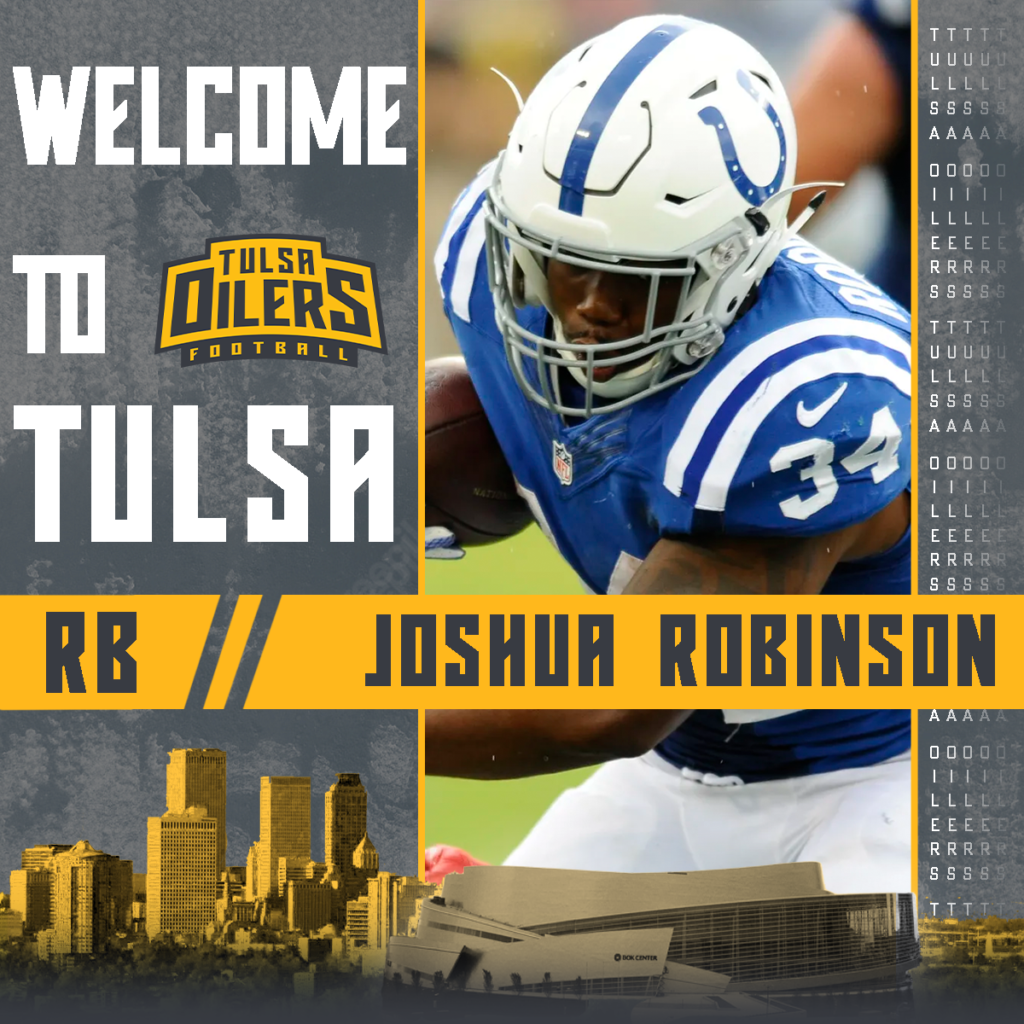 Tulsa, Okla. — Tulsa Oilers Football, proud member of the IFL, announced on Thursday the addition of Joshua Robinson, former SEC Mississippi State Bulldog, NFL, and FCF running back.
Robinson (30) comes to Tulsa most recently from Fan Controlled Football, where he won a championship in 2022 with the Zappers, putting up 58 yards on 15 carries during the season. The Zappers are a team that features former first-overall NFL draft pick Johnny Manziel, former Clemson Tiger Kelly Bryant, and former Dallas Cowboy Terrance Williams.
Prior to his time in new, innovative, Fan Controlled Football, the former Zapper had a small stint under current Oilers head coach Marvin Jones with the Omaha Beef of the CIF, playing one game and suffering an injury.
"Josh is strong and fast as a runner," said Jones. "He has a great attitude and does whatever you ask of him as a player. He has the potential to be great in this league."
Before his indoor football career, the Franklinton, Louisiana native was selected 205 overall in the sixth round of the NFL draft by the Indianapolis Colts. The 5'8, 210 lbs playmaker logged five games, recording 39 yards rushing on 17 attempts, and 33 yards through the air on six catches in his NFL career.
The NFL-experienced elusive back played his college career at Mississippi State alongside current Dallas Cowboys quarterback Dak Prescott. Nicknamed "Bowling Ball" for his powerful leg drives, the former Bulldog finished his time in Starkville, tying the school record for yards per carry (6.2) set by Harvey Johnson in 1939-40. In 38 games, Robinson recorded 1,997 yards rushing with five 100-plus yard games on the ground and one 100-plus yard game receiving. The SEC backfield threat had 16 touchdowns before electing to enter the NFL draft.
With this announcement, the Oilers announced roster now includes James Summers(QB), Deonte Cruse(OL/DL), Maliek Stephens(RB), Dominic Logan(OL/DL), Christopher Ivy(OL), Eric Sadler(DL), Jeremiah Harris(WR), William Auwae(OL), Tre Harvey(LB), Jamon Langford(WR), Kazon Edwards(LB), Tre King(RB), Bobby Froehlich (QB), Ja'Davien Williams(DL) and Joshua Robinson(RB).
The Oilers will begin their inaugural season in 2023.
Tulsa Oilers Football Season and Group Tickets are on sale now! Call the front office at 918-632-7825 or visit www.tulsaoilersfootball.com for more information.
Follow us on Twitter and Instagram, or "Like" us on Facebook for more information about Tulsa Indoor Football.